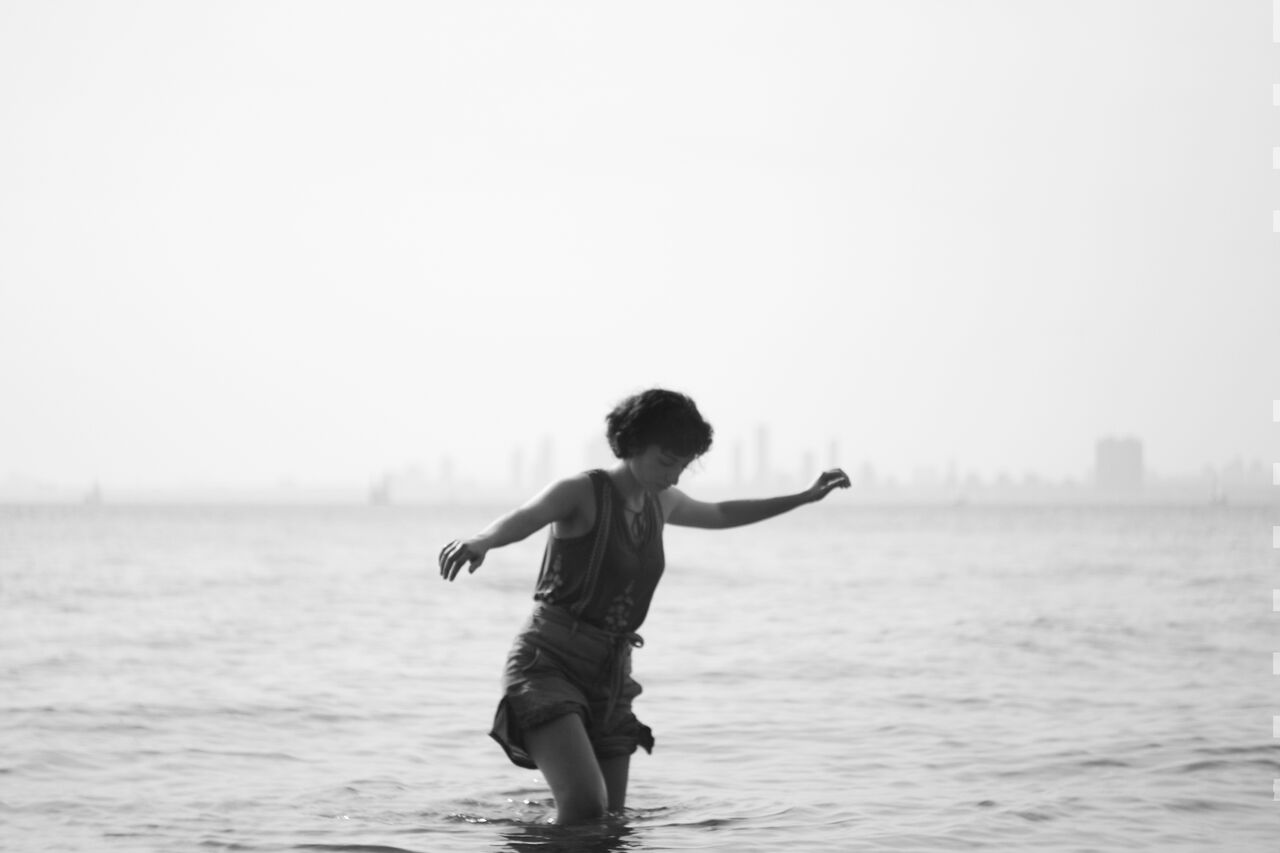 Born in Iran and raised in Canada, Tina Hassannia is a culture journalist and film critic. She is the author of Asghar Farhadi: Life and Cinema and was the Executive Editor of Movie Mezzanine. A member of the Toronto Film Critics Association, Tina has written for a variety of publications, including The Atlantic, The Globe and Mail, Roger Ebert, National Post, Variety, The Village Voice, CBC, The Guardian, and VICE. She has frequently commented on pop culture for the CBC Radio shows Frontburner and q.
Tina has over a decade of digital communications experience working in the public, health, finance, and tech sectors. She specializes in content design, digital marketing, and web management. Presently, Tina works for CIBC as a UX writer and is a Certified Product Owner through Scrum Alliance. Her resume and digital portfolio are available via email inquiry.
Since 2020, Tina has taken a step back from film journalism to focus on creative-writing projects.
Peruse Tina's portfolio or read these featured pieces:
The untold labor behind Charlie Chaplin's film scores: A look at auteurist myth-making (The Atlantic)
An appreciation of the underappreciated Elaine May (The Globe and Mail)
How a new era of Indigenous filmmaking began in Canada (CBC)
Female homelessness in Agnes Varda's Vagabond and Kelly Reichardt's Wendy and Lucy (cléo)
Sleepless in Seattle: In love with a movie (Slant Magazine)
Warmest Color: Human connection is no illusion in Eric Rohmer's The Green Ray (The Village Voice)
The women in Abbas Kiarostami's cinema (TIFF's The Review)
Are you afraid of an oral history? (The Globe and Mail)
What sets Westworld apart from other sci-fi television shows (National Post)
The nature of truth in Errol Morris' The Thin Blue Line (Slant Magazine)
Celebrating 30 years of Star Trek: The Next Generation (National Post)
Pam Grier on influencing feminism as the original bad-ass female action hero (The Globe and Mail)
Interview: Tangerine director Sean Baker (The L Magazine)
In Elevator to the Gallows, Miles and Malle found their grooves (The Village Voice)
Steven Soderbergh reintroduces his cult classic Kafka after years of tinkering (IndieWire)
Reflections on Knoxville's Big Ears Festival, Jonathan Demme, and experimental cinema (Roger Ebert)
Interview: Diablo Cody on Ricki and the Flash (The Globe and Mail)
Another way of being a woman: My Girl Friday (Movie Mezzanine)
Interview: How Jim Jarmusch works (Fandor's Keyframe)
The existential dread of David Lowery's A Ghost Story (National Post)
Moonlighting as a lover: 25 years of Chantal Akerman's Nuit et Jour (Toronto Film Critics Association's Long Takes)
Sofia Coppola's Marie Antoinette at 10 (Movie Mezzanine)
Jonathan Demme's A Master Builder: the elusive magic of bringing stage to screen (Oscilloscope's Musings)
Romanticizing love and technology in You've Got Mail (Spectrum Culture)
Rolling Thunder Revue: Bob Dylan and Martin Scorsese make a mockumentary (Hyperallergic)
Agnès Varda is more than a meme (The Globe and Mail)
A star is role-played: How Dungeon Master Spencer Crittenden became the lord of Harmonquest (LA Weekly)
Celebrating the cinema of Kelly Reichardt (Juggernaut Podcast)
All About Eve: The Lady Eve at 75 (Movie Mezzanine)
On Werner Herzog's Lo and Behold and movies about technology (Fandor's Keyframe)
Dial R for Rohmer (TIFF's The Review)
Dungeons & Dragons: A source of female empowerment (CBC)
Why motherhood is not for everyone and shouldn't have to be (National Post)
Whit Stillman's Barcelona: What it means to be a good person (Movie Mezzanine)
Why there aren't more women-directed films available on home video (Movie Mezzanine)
Daring to be different at the NFB (CBC)
Animal urges and existential hellholes: Joel Potrykus' Buzzard and beyond (Fandor's Keyframe)