The new adaptation of King's 1986 novel about Pennywise, the creepy clown monster who feeds on children by inducing them to hallucinate their worst fears, was not an easy movie to make. The novel interlaces two narratives set in different time periods, it's got some deep geographical lore about its setting, the town of Derry and, most infamously, its monster is a clown.
That's a difficult archetype to render scary instead of silly, and Bill Skarsgard and his looney, lilting voice do a pretty decent job of following up Tim Curry's exceptionally creepy interpretation of Pennywise in the 1990 TV adaptation of It.
While most King fans have been preoccupied with the film's treatment of Pennywise, scant others have raised concerns about the representation of Beverly Marsh (Sophia Lillis), the sole girl among the 11-year-old protagonists. The sweet-faced tomboy is the most courageous character in the self-proclaimed Losers Club. The book wasn't particularly kind to Beverly, though that has more to do with King's treatment of women characters (which he changed to some success in the 1990s).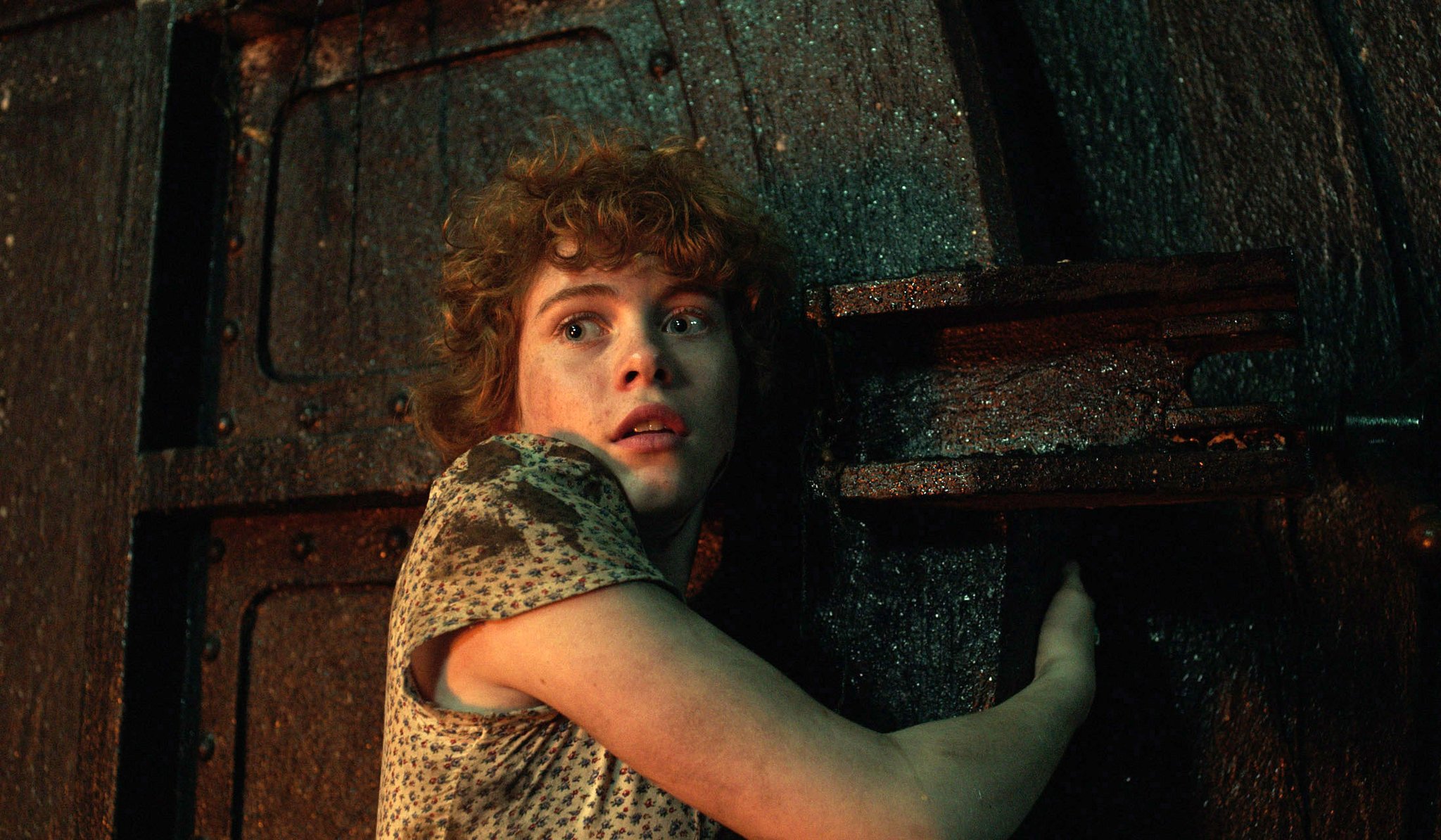 Indeed, one of the most bizarre scenes in King's oeuvre involves Beverly. In the book, as the Losers are stuck in the sewer fighting Pennywise, they lose all hope of ever getting out. She advises them to have sex with her as a way to reform their group bond. Yes, King wrote a gang-bang scene involving children. It's supposed to be a magical, innocent representation of the forbidden subject of childhood sexual experimentation, but it comes across as weird, creepy and totally unnecessary.
No surprise: that scene didn't make it into the movie. The adaptation is faithful where it counts. It splits the cross-cutting narrative into two separate chapters (the second film comes out next year). The kids' respective fears have also been altered to be loosely based on some aspect of their marginalization.
Half of the audience will immediately recognize Beverly's fear: burgeoning womanhood. Her first encounter with the clown's dark magic is in the bathroom, when large tentacle strings of hair and muck and grossness grab her before spewing and drenching the bathroom with blood. It's one of the film's most shocking scenes, and becomes creepy when Beverly's lecherous, bewildered father Alvin (Stephen Bogaert), claims he doesn't see blood (her friends do, and help clean up). The symbolism is reminiscent of King's Carrie and quite easy to understand: the unexpected blood bath represents the unwanted, confusing aspects of puberty, specifically menstruation and a girl's blossoming sexuality.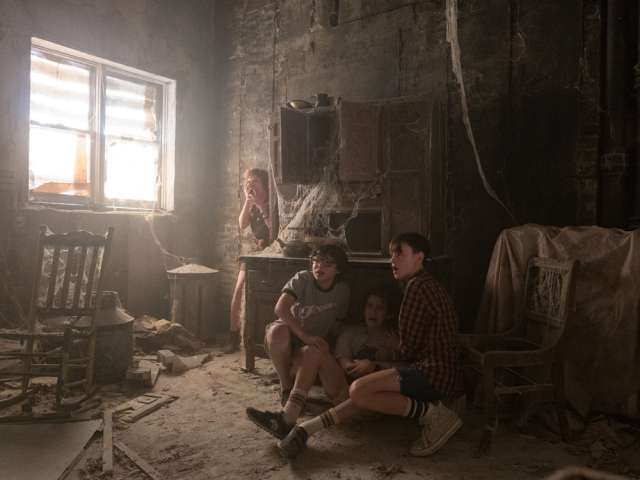 This is one of the few good Beverly scenes in the book and movie. Her fear grows as her own body changes, and in the face of increasingly lewd and overprotective comments made by her father. The movie hints that if Alvin isn't already sexually abusive, he soon will be. But the 2017 adaptation of It struggles to make sense of Beverly's particularly gendered fears in one near-rape scene. She successfully thwarts her dad's attack – it's an important moment to champion, given the graveness of the situation.
But instead of being empowering or cathartic, the movie then inserts a sudden appearance of Pennywise to scare Beverly some more. It's commendable that the filmmakers wanted to avoid a gratuitous scene in which she's traumatized and made the victim, but the follow-through of the movie's logic doesn't quite flow because Beverly successfully conquers her fear.
It also feels rather grotesque to use rape as a way of inserting a jump scare – isn't sexual assault scary enough? Beverly influenced a slew of other weird and courageous female characters – most recently and evidently seen in Stranger Things's Eleven – yet even in 2017, filmmakers still can't write her right. It's a damn shame.
The rest of the film's scary scenes might not be as problematic but they are increasingly less effective over the course of the film. It opens with the much-promoted scene of a young boy lured by Pennywise into a sewer entrance. It's a well-crafted introduction, atmospheric in its use of rain, and memorable in the use of childhood iconography (a yellow raincoat and paper boat). However, you can feel the writers' strain to make Pennywise's subsequent turns as effective.
The variety of the kids' scary hallucinations – wooden doll clowns, burning hands, a zombie-like leper – isn't enough to keep multiple scare scenes in a row from feeling arduously repetitive. It works best exploring the comedic, playful and tightly knit dynamic between the boys – Finn Wolfhard and Jaeden Lieberher are especially notable in their respective roles as Richie and Bill – proving that King's strength really lies in depicting boys' clubs.