Asghar Farhadi: Life and Cinema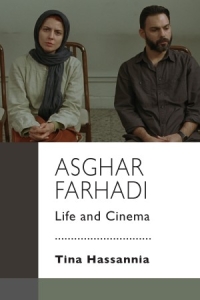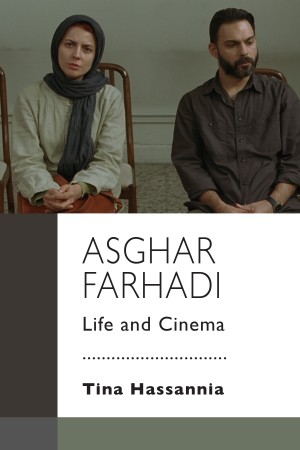 The release of A Separation (2011) was a milestone for Asghar Farhadi: After winning a slew of awards, including Iran's first Academy Award for Best Foreign Language Film, Farhadi was internationally celebrated as a new face in Iranian cinema. While Farhadi continues to establish himself as an auteur of suspenseful melodrama (his first international production, The Past, was released in 2013), little has been written in Western film criticism about the director's filmography, which dates back to the early 2000s. In Asghar Farhadi: Life and Cinema, Hassannia traces Farhadi's origins as an Iranian scriptwriter and director in contextual analyses for each of his six feature films, which also include Dancing in the Dust, Beautiful City, Fireworks Wednesday and About Elly. The book also includes an exclusive, in-depth interview with the filmmaker about his work.
"Tina Hassannia's perceptive, eloquent critical examination of Asghar Farhadi's work traces his thematic and artistic development over six feature films in a way that illuminates the writer-director's originality and engagement with crucial social and human issues in both Iran and the modern world. It's a rich, thought-provoking study." – Godfrey Cheshire
Where to Buy
You can order it online from The Critical Press website, Amazon.com, Amazon.ca, Barnes and Noble, and Indigo (ebook only). You can also find it at the TIFF Shop.
Excerpts and Press
Excerpt: There's No Us Vs. Them in Farhadi's Cinema, TIFF's The Review, Feb. 3 2017
Podcast: Episode #9: Tina Hassannia's Asghar Farhadi: Life and Cinema, Hello Cinema, Dec. 31, 2014
Interview: Asghar Farhadi, a book by Tina Hassannia on about the Iranian Oscar winning filmmaker, Cinema Without Borders, Dec. 27, 2014
Podcast: Episode #51: Tina Hassannia (You've Got Mail), The Cinephiliacs, Dec. 21, 2014
Article: The Film Stage's Holiday Gift Guide, The Film Stage, Dec. 17, 2014
Excerpt (The Past chapter): Book Excerpt: "Asghar Farhadi: Life and Cinema" by Tina Hassannia, RogerEbert.com, Dec. 12, 2014
Excerpt (A Separation chapter): Exclusive Excerpt: New Book Examines Contemporary Iran in Asghar Farhadi Films, Indiewire, Dec. 12, 2014 (also available in Persian in the Iranian daily, Shargh)
Blog post: An In-Depth Look at a Vital Iranian Auteur, The Critical Press, Dec. 09, 2014
Excerpt (About Elly chapter): On Asghar Farhadi's "About Elly", Movie Mezzanine, Apr. 10 2015
Review by Steve Erickson in Cineaste (Fall 2015, p. 73)
Excerpt (Fireworks Wednesday chapter): On Asghar Farhadi's "Fireworks Wednesday", Movie Mezzanine, Mar. 16 2016
Videos
Interview with Tina Hassannia: Understanding the Greatness of Asghar Farhadi from Fandor Keyframe on Vimeo.

Video Essay: Asghar Farhadi: Life & Cinema from The Critical Press on Vimeo.

A reading of "Asghar Farhadi: Life & Cinema" by author Tina Hassannia from The Critical Press on Vimeo.
Peter Labuza, Tina Hassannia, F.X. Feeney – Q&A Session: Book Soup 2014 from The Critical Press on Vimeo.